Meet the Staff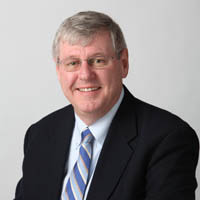 Tom Becker is the President of North American Senior Living. For over 32 years, Mr. Becker served as President/CEO of Pacific Retirement Services and Rogue Valley Manor in Medford, Oregon. He retired from that position in 2010. As CEO, Mr. Becker provided services to over 4,000 seniors in five states. He oversaw operation and development of 58 companies and over a billion dollars in acquisitions and construction projects, including development of housing for independent senior living, assisted living, skilled nursing care, affordable housing, golf course and hotel development. As CEO, his company was ranked 38th out of the largest 50 corporations in the American Senior Housing Association's (ASHA) rankings published in the National Real Estate Investor.
Prior to working with Pacific Retirement Services, Mr. Becker was with the Evangelical Lutheran Good Samaritan Society. From 1972–1978 he took part in operating and building health care facilities in Washington and Kansas.
Mr. Becker graduated with a Bachelor of Science degree from the University of Oregon in 1972. He is currently licensed by the State of Oregon as a Nursing Home Administrator and Fellow of the American College of Health Care Administrators. He was an original member of the Continuing Care Retirement Communities Advisory Council for the Oregon Department of Human Services and was Chairman upon his retirement in 2010.
Mr. Becker is also a founding member and first association President of the Oregon Alliance of Senior and Health Services (OASHS), which represents a variety of health care facilities in the State of Oregon. He has been a member of the American Association of Homes and Services for the Aging (AAHSA) for over 35 years and has served as chairman of many of their national committees and as an officer of their national Board of Directors. Mr. Becker has been a member and presenter at the International Association of Homes and Services for the Aging.